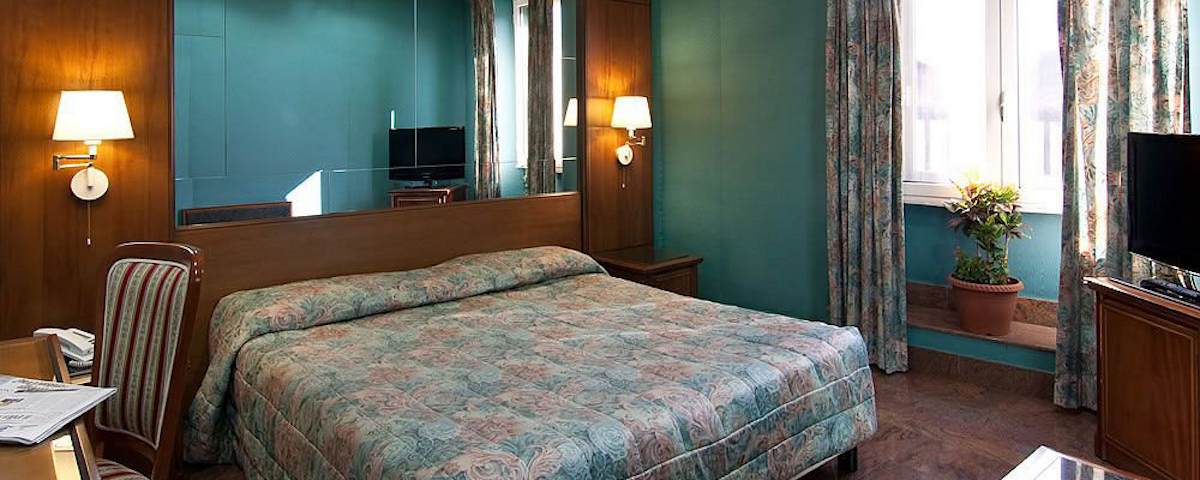 HOTEL MADISON 3*
Hotel Madison is considered the "smartest" hotel in the group: opened in 1987,  it is an easy and convenient solution for "hit and run" travellers staying in Rome for a short while, maybe for just one night.
 Its excellent location, right beside Termini Station, is ideal for travellers arriving by train,  but also for those who, arriving by air, use the (low cost) shuttle bus for transfers to and from Rome's two airports.
Within easy reach, the Umberto I Polyclinic, La Sapienza University, the National Research Centre (CNR), the National Health Institute (Istituto Superiore di Sanita'),  The High Council of Judges (CSM) and national headquarters of main political parties and trade unions.
Location and competitive rates allow Hotel Madison to be a reference point for frequent and fast trips to the Capital city, while providing every convenience.
DISTANCE FROM AUDITORIUM
1,700 KM       
PRICE
FROM € 130,00 BB PER NIGHT  double room single use on bb basis 
FROM TERMINI STATION :
CLOSE TO TERMINI STATION
For information and reservation please fill out the following form