Sapienza University, Rome, Italy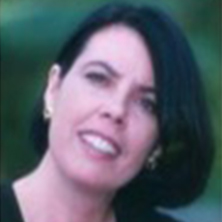 Maria De Giusti Full Professor of Hygiene Department of Public Health and Infectious Diseases, "Sapienza" University of Rome. Teaching of Hygiene and Public Health in the undergraduate courses in Medicine and  biotechnology, as well as in the pstgraduate courses of Specialization in Microbiology, Hygiene and Preventive  Medicine and Food Science, in The Courses of Health Care Prevention Profile Faculty, Master  and Advanced educational Courses of Pharmacy and Medicine, "Sapienza" University of Rome.
The Scientific activity  is documented by 205 publications in national and international Journal mainly relating to the Epidemiology and profilaxis of Emerging foodborne diseases, Rapid methods to detect (PCR) and typing (PFGE) emerging  pathogens, Epidemiology and profilaxis of infectious diseases  included Healthcare associated infections, Biological Risk assessment  and more recently   health care quality system.